Bloggaday 50 – Avatar Cosplay Cast – Fire Nation Royalty Review
The last couple of weeks, I've been putting an Avatar Cosplayer Cast together. My Fire Nation portion is at http://thebloggaday.blogspot.com/2010/03/bloggaday-40-fire-nation-cosplay-cast.html and the Gaang is over at http://thebloggaday.blogspot.com/2010/04/bloggaday-47-gaang-cosplayer-cast.html . Given the volume of pictures, I couldn't really comment on the pictures and cosplayers… Until now. For this post, I'll take a look at the Azula, Fire Lord Ozai, and Zuko potions.
Azula
For Azula, I have a great cosplay for the vicious and cruel Azula. To end it, I have a great one that nailed crazy Azula. Between the two, I've got a cosplayer that was spectacular at both.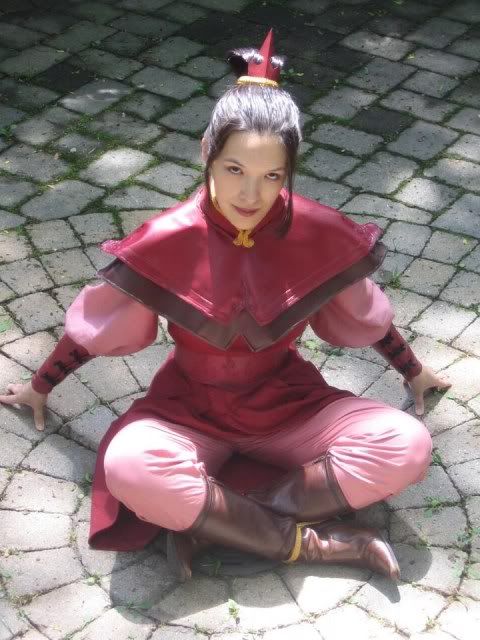 Tanya
http://www.cosplay.com/gallery/a179329/
This is kind of a shame. I like her look. I really like what she did with the outfit. Really great artistic license, but she only has 3 pictures of it up.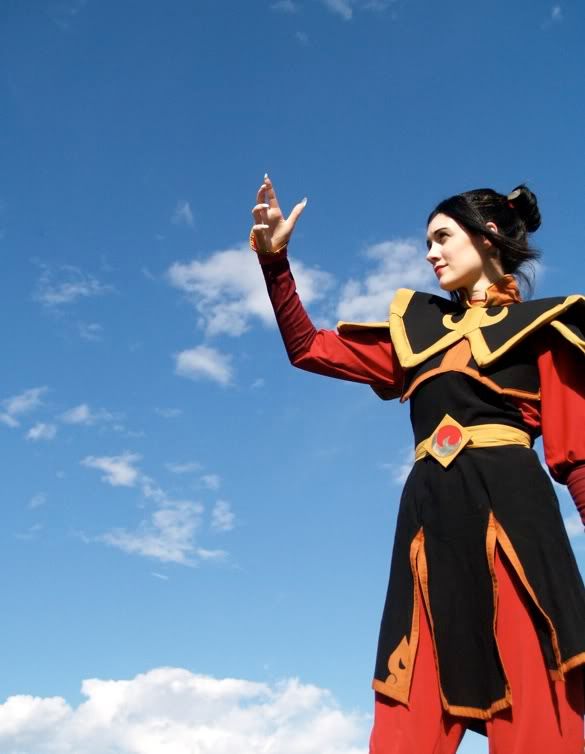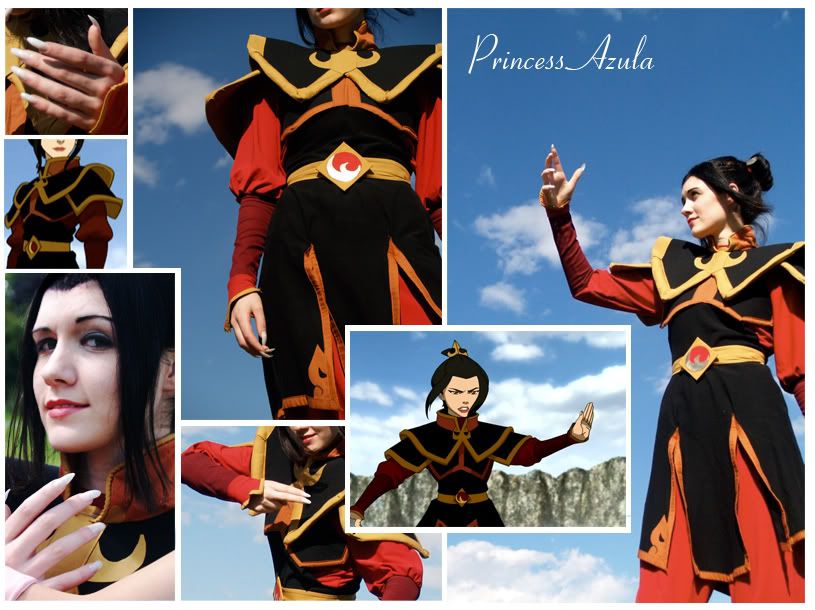 Lorelei (Jenn)
http://dangerousladies.deviantart.com/
http://www.cosplay.com/costumes/m12414/
http://www.youtube.com/user/gunneryunagirl
One of my favorite cosplayers I've seen. I'm guessing the videos help, but he is still one of my favorites. Pulls off sane and not-so-sane Azula perfectly.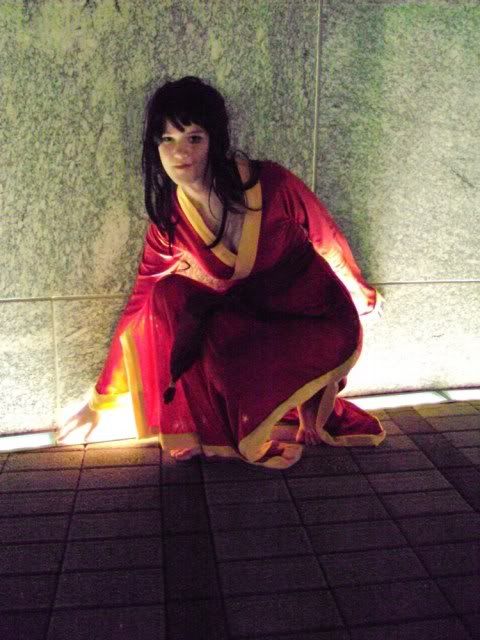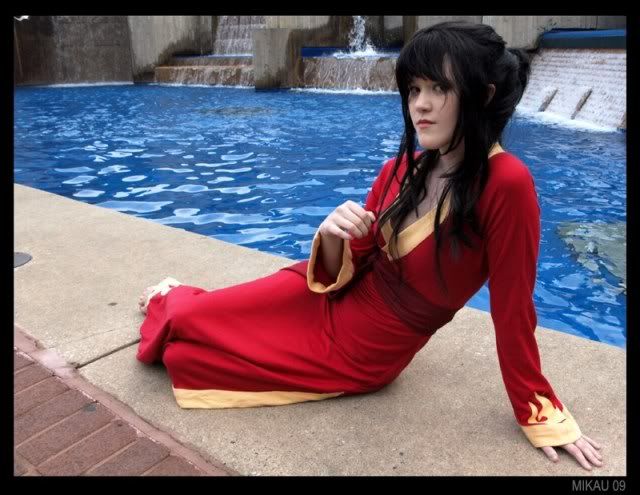 Melvin
http://www.acparadise.com/acp/display.php?a=70116
http://www.cosplay.com/costumes/m121695/
http://www.acparadise.com/acs/display.php?a=48666
CRAZY AZULA! She makes a great whack job. Very convincing. She's like one of dem dare actresses.
Ozai
Very slim picking for the main antagonist of the show, but this is definitely a section where I scored quality rather then quantity.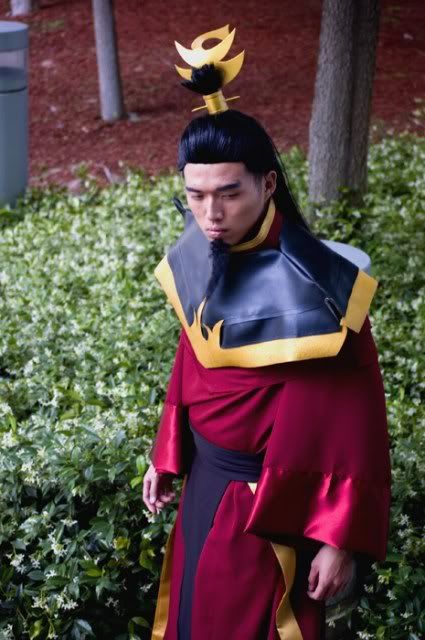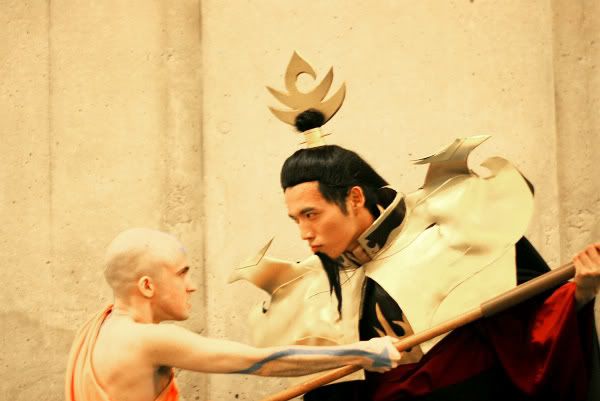 Asuma'sFire
http://www.cosplay.com/member/34138/
Again, one of my favorite cosplayers. I haven't come across much Ozai cosplaying, but he just seems perfect.
Zuko
Zuko was definitely the character on Avatar that showed many different faces. A very dynamic character throughout the series. With the cosplayers for Zuko, I was able to actually to get a snapshot of what I think are the three main aspects of the character.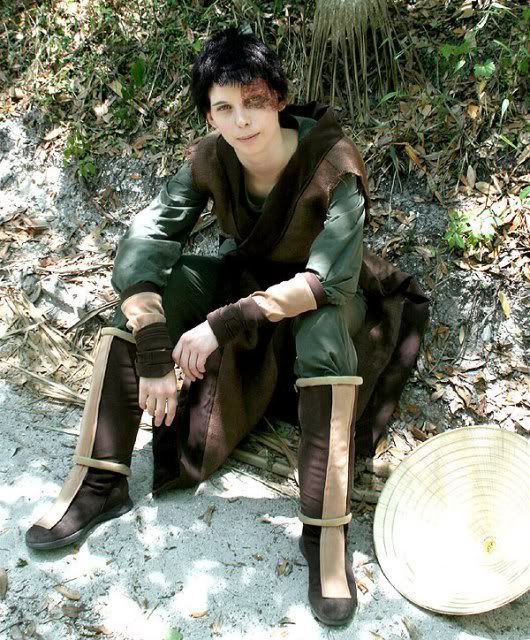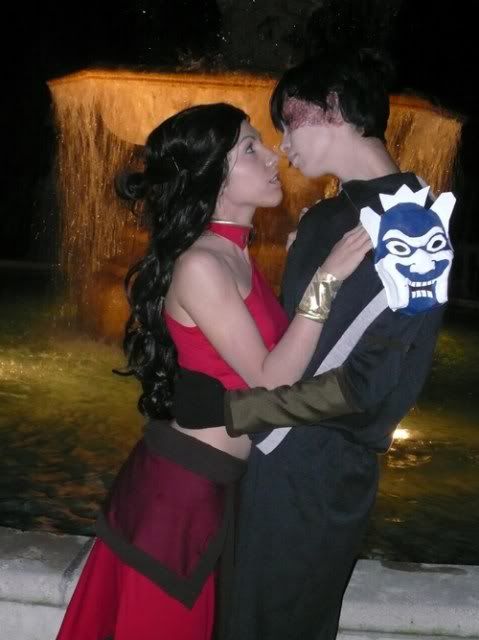 Kichara
http://www.cosplay.com/member/16159/
Very much the serene Zuko. I would classify her as the "Tea Shop Zuko." Yay for crossplaying. I enjoyed this Zuko.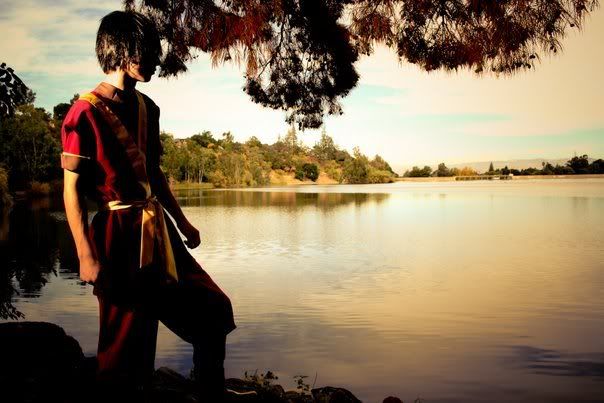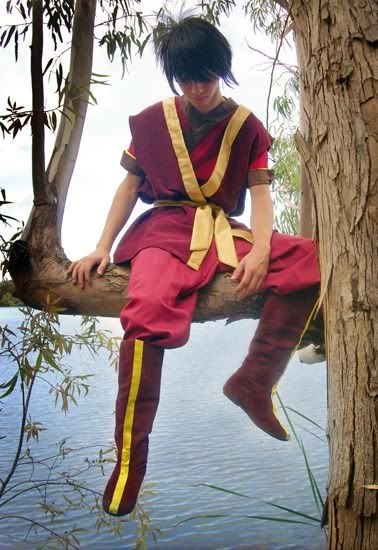 Silent J
http://www.cosplay.com/member/170803/
I think this guy is channeling more of the "Emo Zuko." That's not an insult is it? I really liked this guy's cosplay. Good costume work, really good photographer, and a very fine cosplayer.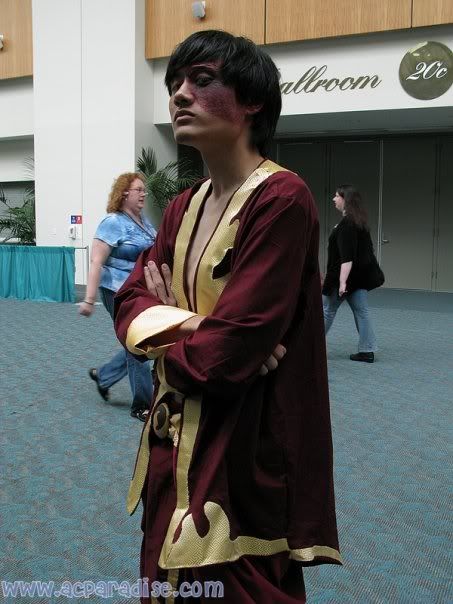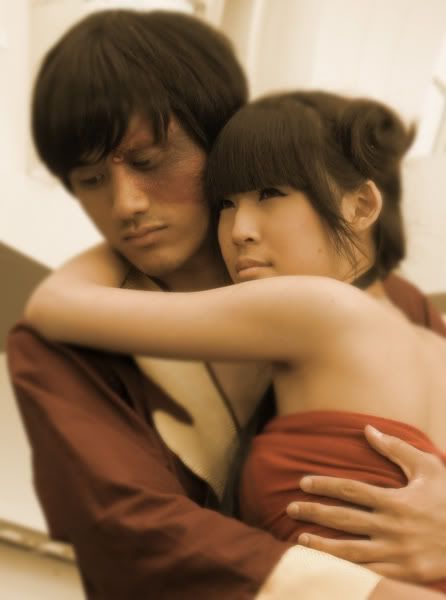 Zukousin
http://aang.livejournal.com/
http://www.cosplay.com/costumes/m82172/
Probably my favorite Zuko Cosplayer. Very much the "Pimpalicious Zuko." This is when Zuko was slick and cool.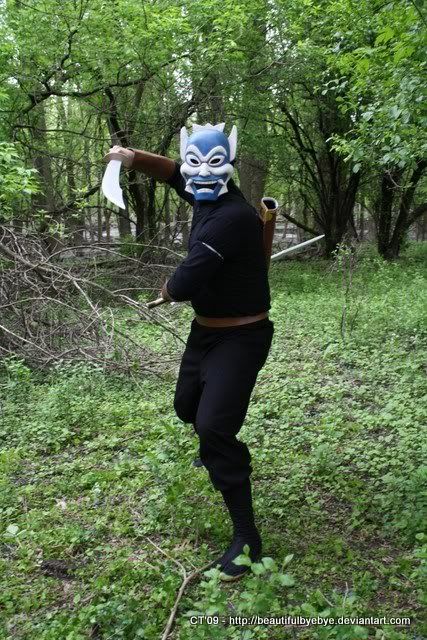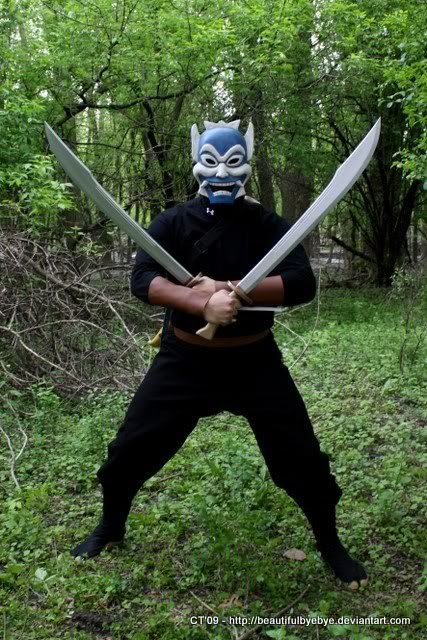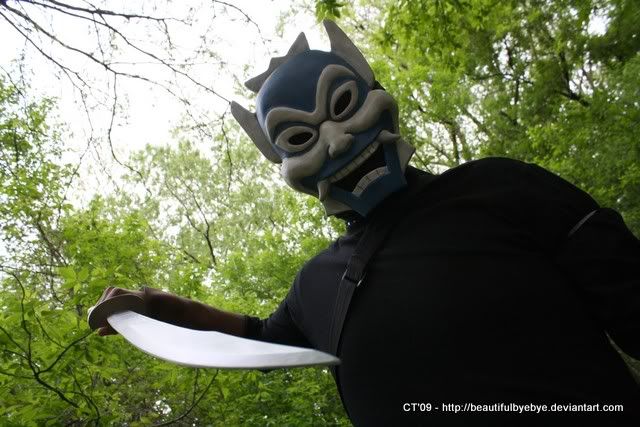 Jgo Factor (Bonus Blue Spirit)
http://www.cosplay.com/costume/138672/
http://beautifulbyebye.deviantart.com/ (Photographer)
Come on, that's just cool. Really just an amazing amount of detail work. Exquisite. And rather awesome.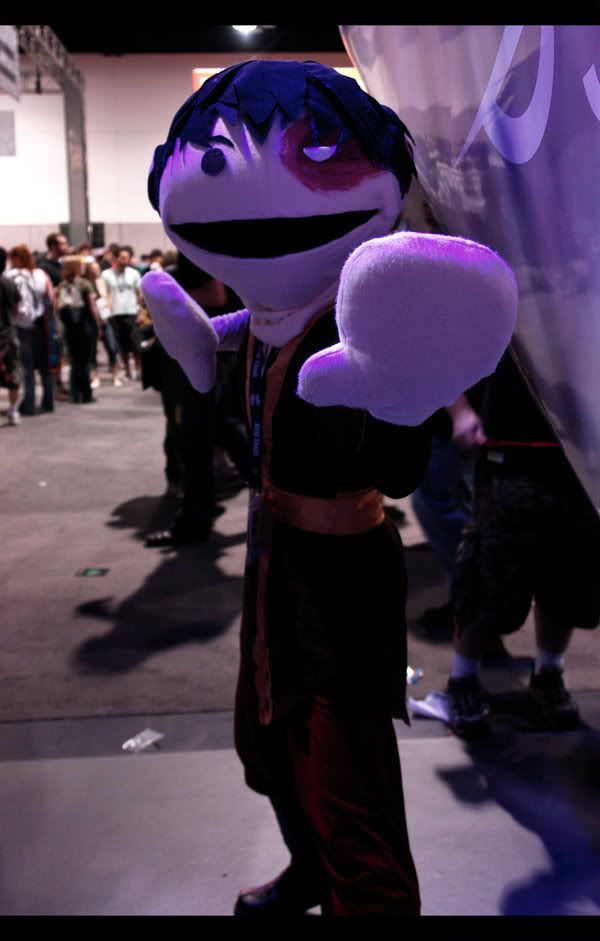 RequiemLullaby (Honorable Mention for sheer awesomeness)*
http://AnimantX.deviantART.com/
If you haven't seen puppet avatar by http://www.youtube.com/user/kornersphere , then Ebenezer Scrooge you. Go watch them then. Great stuff, and the fact that she went AS puppet Zuko, is really cool.
Iroh
Very slim pickins for Iroh Cosplayers, so I'm not going to include him in this cast. This is very depressing since Iroh is in my top 3 favorite characters along with Toph and Ty Lee, and really, my favorite overall. Emoticon me is sad. ;.-(
Listening to
Big Floppy Bastards by Two and a Half Men
Twitter Tag
In depth review of the Fire Nation Royalty of cosplayers. No place but Bloggaday.
As Always, you can find my posts at these convenient interwebs
http://twitter.com/daviddysart Wit in 140 characters
http://daviddysart.tumblr.com/ The best all-in-one FEANBA feed
http://thebloggaday.blogspot.com/ Straight cut Bloggaday. Start tapping that vein
http://www.facebook.com/thedaviddysart?ref=sgm if you can find my notes or +friend
Youtube Awesomeness
http://www.youtube.com/user/DavidDysart
For the Piccaday
http://s1000.photobucket.com/albums/af128/daviddysart/Piccaday/ Mass me by the month
http://thepiccaday.blogspot.com/ Me paced out by the day.
http://www.flickr.com/photos/daviddysart/sets/72157623465996877/ Like witches at black masses
Horse