Bloggaday 215 –A Train of Thought: Now Departing From Covert Affairs to Farmed Gold pt 2
Alright, we're about to get into the meat of the "meh" rule as described in yesterday's Bloggaday.
The actress with the 4th most appearances (33 episodes) on Two and a Half Men is…
Jennifer Taylor as Chelsea
I don't know who she knows, but something's going on with somebody. She's been like four or five characters on the show, including the pilot, and she doesn't appear to be going away anytime soon.
Anyways, she's reasonably cute and has a good body, so the "meh" kind of applies to her. I just hate her character, so my opinion might be skewed.
With the fifth most appearances, the actress who's been in 15 episodes is…
April Bowlby as Kandi.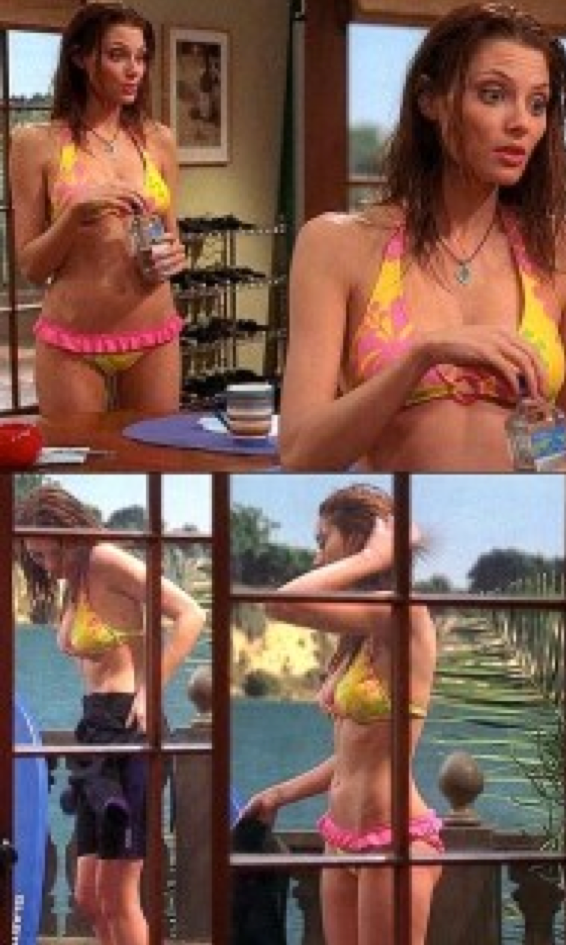 I think she's one of the best examples of the "meh" rule. She has an absolutely ridiculous body, but the face is meh. I am surprised she' only been in 15 episodes though.
With 11 episodes, our sixth more common female face on the show doesn't really fall into the "meh" rule. She is of course…
Jane Lynch as Dr. Linda Freeman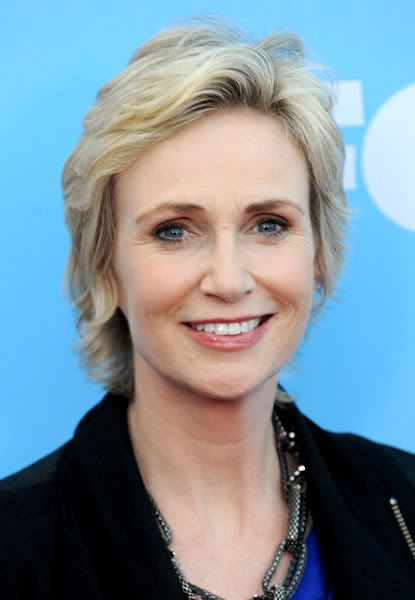 As I said, I wasn't thinking, "Hey, that psychiatrist on the show really exemplifies the "meh" rule," when I was thinking about it.
With 10 episodes, I circle back to our trusted CIA reporter at woman number seven…
Emmanuelle Vauger as Mia
Another good example of one of the main ladies having a killer body with a shruggable face. Though, I will, say, her 1-10 has gone up quite a bit as I've seen her more. Something just seemed kind of off, especially at first.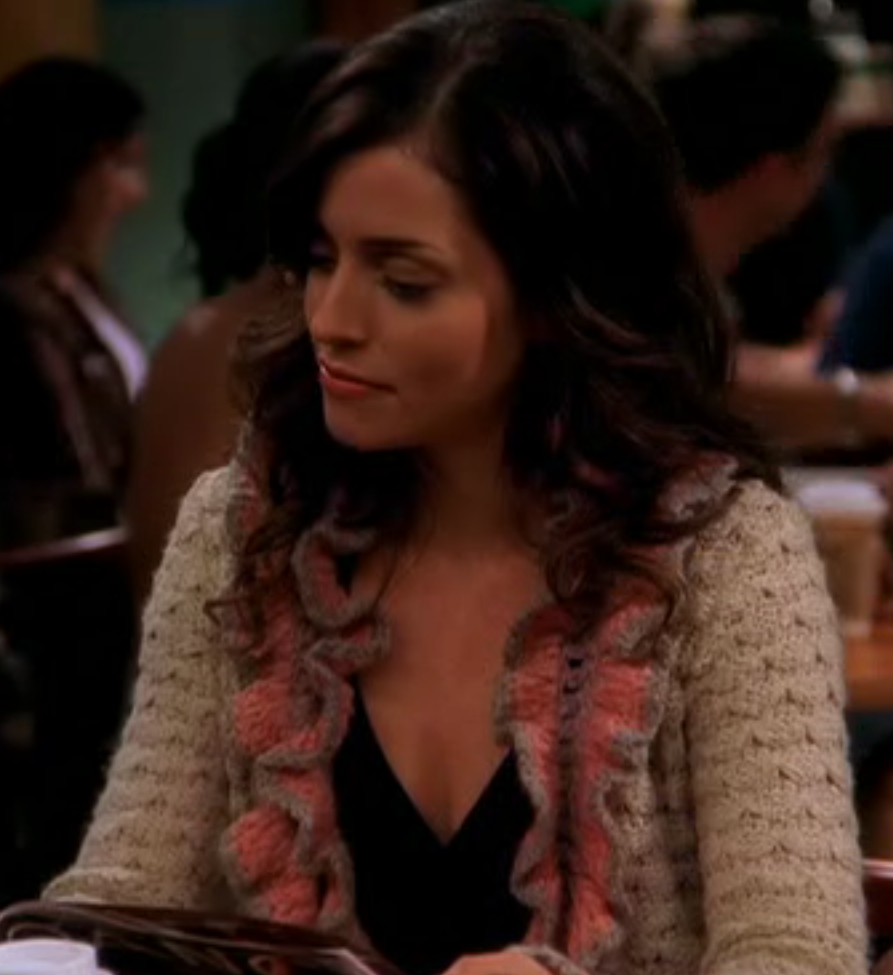 At 8 episodes, our next lass is another exception of the "meh" rule. Number eight is…
Kelly Stables as Melissa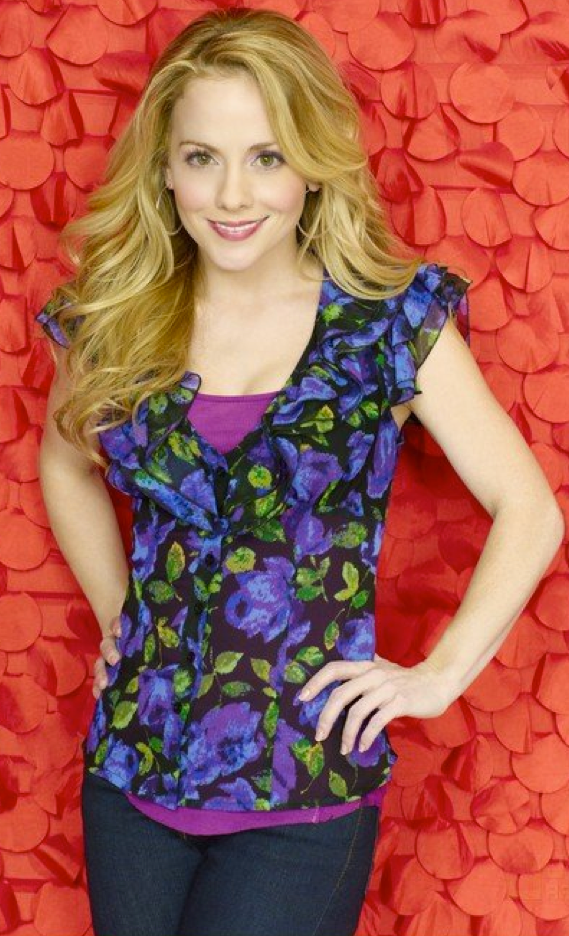 When I was going through the list, I thought IMDB was telling Stacy Keibler had been in 8 episodes.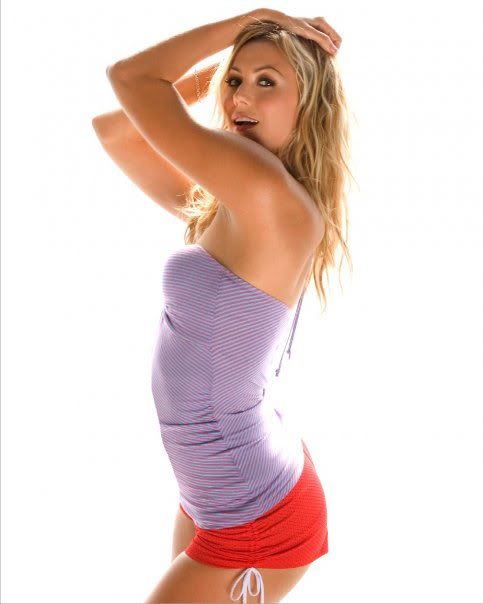 Luckily, I restrained myself from jumping up and grabbing the DVD's long enough to click her link. She is, of course, Allen's assistant that dates both brothers. She's too cute to fall into the "meh" rule though.
I'm already at lady number nine, and I've only gone through one or two women of the original four that I classified under the "meh" rule when I drive-byed the thought. Well, at 5 episode, our next woman is…
Ming-Na as Linda Harris
Umm… She is a bit older than your average Two and a Half Men actress, but she's cute and escapes unscathed by the "meh" rule.
Well, I'm pretty much done with this Bloggaday. As I said, I'm not really getting to the actresses I wanted to when I had the initial thought yesterday, so I'll wrap up this Two and a Half Men edition of show and tell with a hand-picked selection of actresses. Luckily, since I'm posting these all on one day, you don't have to wait as long as I do for the next post!*
As a Final Thought,
If you're a fan of pictures,
Then I would suggest going now
To the next post. You don't have to wait
Listening to
Two and a Half Men episodes to grab pictures
Twitter Tag
My Train of Thought isn't slowing down, but it is adding pictures, only on Bloggaday
Exit stage right to my corner of the interweb > \/
http://twitter.com/daviddysart Plaster Caster Twitter Strutter
http://daviddysart.tumblr.com/ Hung My Head in a Tumblr
http://thebloggaday.blogspot.com/ A Little Less Conversation and a Whole Lotta Love
http://www.facebook.com/thedaviddysart?ref=sgm If I Never See Your Face Again
Youtube Awesomeness
http://www.youtube.com/user/DavidDysart Still deciding to try to capture it or let it slip
For the Piccaday
http://s1000.photobucket.com/albums/af128/daviddysart/Piccaday/ Says I broke it twice, I must have done it half a dozen times
http://thepiccaday.blogspot.com/ Because Yesterdays ain't got nothing on me
http://www.flickr.com/photos/daviddysart/sets/72157623465996877/ From the nest in the hills chillin' with Flynt
New to the Bloggaday? These are the essential posts to see
1 The basics
http://thebloggaday.blogspot.com/2010/02/bloggaday-1.html
3 Get PWND with story content
http://thebloggaday.blogspot.com/2010/02/bloggaday-3-1st-pwnd-edition-ever.html
73 Mash-up of science and relatable humor? It's just Bloggaday
http://thebloggaday.blogspot.com/2010/04/bloggaday-73-pwnd-with-side-of-bacon.html
85 Deadpan humor and drama, what more can you want?
http://thebloggaday.blogspot.com/2010/05/bloggaday-85-my-public-apology-for.html
118 Maybe some practical real world advice drowned in humor.
http://thebloggaday.blogspot.com/2010/06/bloggaday-118-my-guide-to-efficiency.html
137 My new favorite segments, the Sotw and PoM with Tom and Chuck
http://thebloggaday.blogspot.com/2010/07/bloggaday-137-june-performer-of-month.html
215 September 17
* EXCLAMATION POINT. Just go to the next Bloggaday.